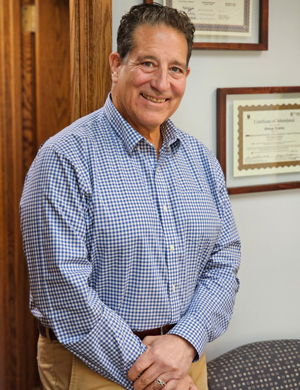 Dr. George Lentini grew up in Brooklyn, NY. He graduated from Brooklyn College with a Bachelor of Science in Human Science and Psychology. He trained in medical research at Mt Sinai Hospital, and cancer research with NIH (National Institute of Health). He worked in pathology at Lenox Hill, Roosevelt, Memorial Sloan Kettering and cytopathology at Bellevue/NYU hospitals.
Dr. Lentini had a shoulder injury from football practice. A sports orthopedic surgeon had told him his only option was surgery. He met a chiropractic intern, Dr Brownstein, who suggested she might help him. Not only did Dr. Brownstein help his shoulder without the need for surgery, but also resolved recurrent digestive issues that were not helped with medical care. Coming to understand the benefits of chiropractic care, Dr. Lentini chose to pursue chiropractic as his life-long career.
Side note, Dr. Lentini's brother, Paul, is also a chiropractor. He began his career after succumbing to an injury in the minor baseball league, as a pitcher. After 20 years of practice in NY specializing in Sports Medicine, Dr. Paul's office is now in Kiawah Island, SC … a great place to visit!
Dr. Lentini received his doctorate at NY Chiropractic College, while he continued doing pathology at Bellevue hospital with grants from the American cancer society. He continued his education with a Fellowship in Acupuncture, Post Doctoral training in X Ray, CAT scan and MRI, Certified Rehabilitation Physician, Dance Medicine at the Harkness Center for Dance Injuries, Clinical Nutrition and studied various treatment techniques. He takes courses every year to continue his education.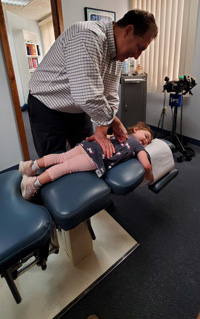 Dr. George Lentini began practicing in 1984 at a Long Island, NY multi-doctor group, where he learned how to manage the health concerns of many patients. In 1987, he moved to Brookfield, Connecticut, taking over the Danbury practice of Dr. Greg Anderson. In 1989, he then opened a second practice in Brookfield and, in 1992, combined the offices to Brookfield. After almost 37 years of practice in Connecticut, there is a large core group of patients who have continued seeing Dr. Lentini at his Brookfield location, many being multi-generational. One of Dr. Lentini's greatest joys in practice is the trust of these families, having treated mothers during their pregnancies, as he continues treating their children's children!
Always curious with life, Dr. Lentini has embraced the opportunities of experiencing many physical and educational events as a member of the Masters Circle. He trained with such influential people as Tony Robbins, Dr. Wayne Dwyer, Dr. Deepak Chopra, Dr. Jeffrey Bland, Zig Ziegler, and many other dynamic individuals.
Outside of the office, Dr. Lentini loved snow skiing (teaching for eight years!), scuba diving, with certification in wreck diving, rescue, and search and recovery. He trained in mountaineering, rock and ice climbing. Having been a member of two motorcycle clubs, Dr. Lentini enjoys riding his motorcycle and is certified as a motorcycle first responder. He has led hikes in many parts of the country, as well as abroad. Dr Lentini studied dance in New York City, modern ballet, jazz, and competed in ice and roller skating through his college years. In 2000, Dr. Lentini moved into ballroom dancing competition, advancing to gold level. He has a special joy in treating dancers of all styles (particularly ballet), to improve their ability to perform and quickly recover from injuries.
Dr. Lentini enjoys special family time with his wife, Kathy. After enjoying a 25-year career in a Fortune 100 company, where she obtained her Six Sigma Black Belt, Kathy joined her husband's business in 2014, and was an excellent fit with the Lentini Chiropractic Family practice.
What is Dr. Lentini commonly known for by his patients? He brings his life experiences, his thirst for knowledge, and shares this abundance with all his patients. In his own words, "I learn from my patients; we help one another learn, as we grow".