About Our Staff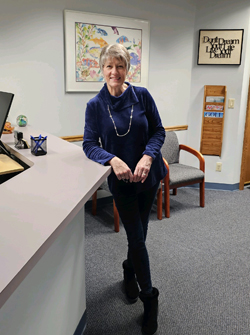 Kathy joined our office in 2014, after enjoying a 25-year career at the world headquarters of a F100 U.S. company. Her diversified career began as an administrative professional, supporting executive leaders with Global Joint Ventures, Marketing and New Business Development, including global travel and corporate event planning. Her focus then turned to Human Resources, engaging in new hire acclimation, continuing education, and eventually outplacement during the dissolve of the original Union Carbide Corporation (UCC).
During this time, Kathy was raising her son as a single mom. When he was nearing college age, she was approached by a former VP, asking if she would consider joining Praxair, the industrial gas spin-off business of UCC. Kathy was excited about this new opportunity, knowing she would be a great fit within the business, while excelling professionally. Concurrently, Kathy enrolled in night classes at Marist college, taking an accelerated two-year program to attain her bachelor's degree.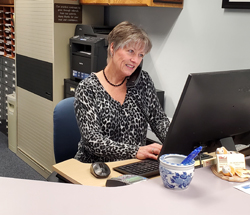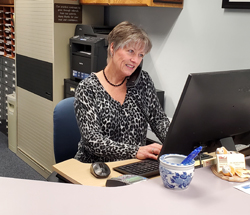 Upon graduating, Kathy advanced to the Financial Services business and landed in Contract Management. It was here that Kathy received her Six Sigma Black Belt. With her intuitive nature for details, analysis and data integrity, her focus on continuous process improvement led to Kathy's promotion as Project Leader for redesigning the business's revenue-related contract database, housing the company's annual regional sales. Some of her fondest memories in this final role was working with the national sales force, always appreciating the goal for customer satisfaction while increasing working capital.
After 25 years, Kathy retired from the corporate arena and began working beside her husband at Lentini Chiropractic.  Kathy's 10-year anniversary is fast approaching, and she continues to thrive on helping patients understand their insurance benefits, while meeting their chiropractic treatment plan. With her passion for maintaining a healthy lifestyle, she often speaks with patients about nutritional supplementation. One of Kathy's greatest achievements has been redesigning the flow of the office, allowing all of Dr Lentini's patients to have a most positive experience with each visit.
When Kathy is not at the office, she enjoys spending time with family and friends. She has a passion for gardening and decorating, and has fun exchanging weekend stories with all the patients at Lentini Chiropractic!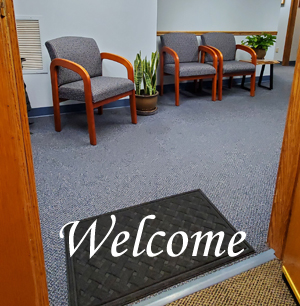 New Patients
At Lentini Chiropractic and Family Healthcare and Lifestyle Management we have always welcomed new patients to our practice.
Schedule your appointment today! (203)740-2500